Client Systems Mastery
Your Complete Guide to Mastering Your Client Systems - Once and for All
You run a services-based business, but you're always feeling like you're behind the 8 ball.
+ You're always missing deadlines for client projects.
+ You've spent too many hours to count on the phone with potential clients who were so clearly not the right fit.
+ You're tired of re-doing your ideal client avatar, having tried every method you can get your hands on.
+ You're overworked, underpaid, and constantly frazzled by all the things you need to do.
I want you to take a deep breath, make yourself a cup of tea (that coffee will only make you feel more jittery and out of control!), and imagine what your client-based business could look like.
+ Your inbox is always clear of last-minute client emergencies (because, let's be honest, your client's emergency isn't your emergency).
+ You know exactly where you stand with each client's project, and what needs to be done next.
+ You are only hopping on the phone with your dreamiest potential clients, and you're signing almost every one of them.
+ Your clients feel totally taken care of, like your services are giving their business a much-needed spa day.
The problem? You have no idea how to get from being overwhelmed by the ten million things to being an outstanding service provider for your clients.
+ You've tried using Asana, Trello, Basecamp, Wrike, a Google Doc, reminders on your phone, and hundreds of hand-written to-do lists. But nothing ever sticks.
+ Things still slip through the cracks, no matter how you try to write everything down and document it.
+ Your Google Drive is a mess, which means that you are spending more time looking for a file your client needs than it took to actually create it.
I understand exactly where you are because I used to BE you. Everything is always last minute, thrown together, and you're hoping that your client doesn't notice how uncertain you are about everything.

Client Systems Mastery is a self-paced course that will walk you through the four phases of working with clients, and how to set up simple systems for each phase.
Here's what's included in Client Systems Mastery: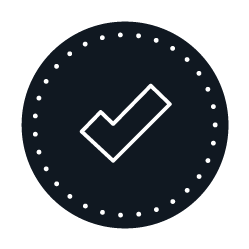 4 Modules that walk you through the different phases of working with clients, and how to create systems for each phase that make your life so much easier.
In the course we'll cover your discovery call system, client onboarding, lead nurturing, and client offboarding. This way you're creating systems for everything from potential clients to clients who aren't ready to book you yet to clients who hire you.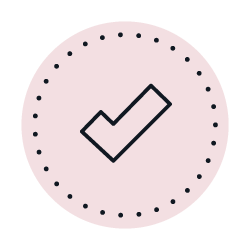 Access to all of the resources that I use in my own client-based business, and how to use all of them (think things like HoneyBOok, Acuity, and more!)
Because knowing what the platform is doesn't mean you know how to use it. I'm going to walk you through only the essentials, so you don't have to worry about learning non-relevant information about any of the platforms.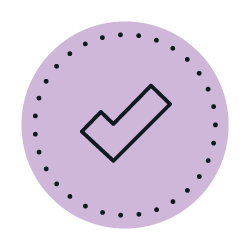 Fully built-out Asana project templates and Trello boards so that you can copy them to your own project management software and hit the ground running.
I know that you're eager to get started - that's why I've created these templates for you. This takes the guesswork out of what goes where, and how everything is organized.
Course Curriculum
Module 1: Discovery Call System
Available in days
days after you enroll
Module 2: Lead Nurturing System
Available in days
days after you enroll
Module 3: Onboarding System
Available in days
days after you enroll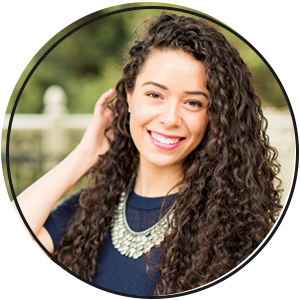 "I was struggling with figuring out the best process to intake and onboard clients for my three new services, and the best way to keep in touch with leads, clients, and past clients. Now I'm excited to put my systems in place and have an easier process that will take up less of my time, and keep me confident in knowing #allthethings are in place. I know these systems will also make my clients happier because it will give them a better experience working with me."
- Nevica Vazquez
Your Instructor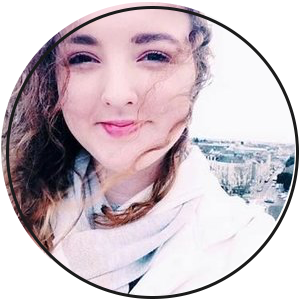 Hello!
My name is Indigo and I'm here to help you create empowering strategies for your creative online business.
I work with business owners just like you, who are struggling in the day-to-day operations of their businesses. Helping you create simple strategies that make you feel empowered and like you can conquer the world means that you can (finally) move past those feelings of doubt, frustration, and stress that have become second nature.
Because when you feel supported by your strategies, instead of lost and confused, your entire business feels different. Instead of feeling constantly behind, you're ahead on your work.
My mission to create empowering strategies all began when I started my virtual assistant business in 2014. I saw first-hand how many creative business owners were struggling, and felt like everything was slipping through the cracks.
Now I'm here to take what I've learned from empowering my clients with simple strategies for the past two years and help you achieve the same results.
Frequently Asked Questions
When do I get access to the course?
Right away! When you enroll you'll get immediate access to the module "Welcome to Client Systems Mastery!" as well as Module 1. After that, each module will be dripped out - you'll get access to one module per week. But don't worry about keeping track of it! I'll send you an email as soon as the next module is ready for you :)
Why can't I get access to the entire course right away?
In order to make sure you actually set up these systems, and do the work, you need time to implement. By dripping out the modules, I'm giving you that space to really take action. If you get access to the entire course at once, there's a greater chance of you zooming through the information but not acting on it - which is the complete opposite of what you want!
How long do I have access to the course?
How does lifetime access sound? After enrolling, you have unlimited access to this course for as long as you like - across any and all devices you own. This also means that you will get access to any updates or future bonuses that are added to the course, at no additional cost to you.
What if I hate the course, and I want a refund?
If you are NOT a competitor (which is solely up to my discretion) you can receive a refund within 30 days of your purchase. In order to be eligible for a refund, you will have to be able to prove that you did the work and implemented things from this course.