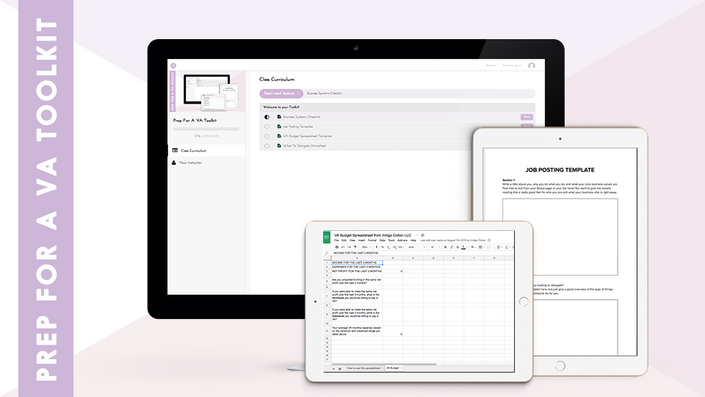 Prep For A VA Toolkit
Imagine if you could confidently prepare your business for a virtual assistant. Get your systems documented, figure out your budget, and even write your job pos
You're ready to hire your virtual assistant (YAY!) -- but you're not sure if your business is ready for someone else to come in. You're also not sure if it's worth the effort to do anything to prep your business for a virtual assistant.
Not just because you're the only one who has been working in your business since it began, but because the idea of prepping your business makes you want to binge Netflix and never think about it again. So it's easier to just pretend like everything is hunky-dory and your business will be ready when you find the right person. Right?
Wrong.
The Prep For A VA Toolkit is an exclusive resource bundle that walks you through documenting your systems, figuring out your budget, deciding what to delegate, and even write your job posting.
What's inside the Toolkit:
My business systems checklist for auditing your own business systems.
A spreadsheet that will automatically help you calculate your budget for a virtual assistant.
The exact worksheet I use with my clients and students to help them figure out what to delegate to a virtual assistant.
PLUS the exact job posting template from my course, Hire Your VA in 1 Week.
Course Curriculum
Welcome to your Toolkit!
Available in days
days after you enroll
Your Instructor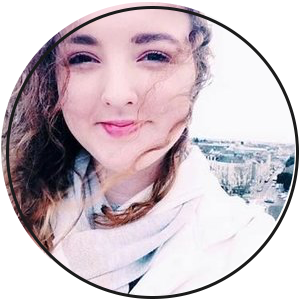 Hello!
My name is Indigo and I'm here to help you create empowering strategies for your creative online business.
I work with business owners just like you, who are struggling in the day-to-day operations of their businesses. Helping you create simple strategies that make you feel empowered and like you can conquer the world means that you can (finally) move past those feelings of doubt, frustration, and stress that have become second nature.
Because when you feel supported by your strategies, instead of lost and confused, your entire business feels different. Instead of feeling constantly behind, you're ahead on your work.
My mission to create empowering strategies all began when I started my virtual assistant business in 2014. I saw first-hand how many creative business owners were struggling, and felt like everything was slipping through the cracks.
Now I'm here to take what I've learned from empowering my clients with simple strategies for the past two years and help you achieve the same results.